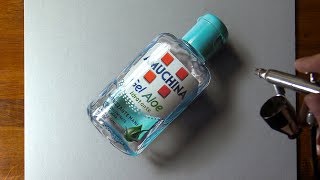 The lockdown is easing here in Italy and this is, I hope, my last quarantine drawing ?…
Hand sanitizer was one of the first products to disappear at the beginning of the pandemic.
But this particular brand (Amuchina), which was the most used in Italy before the pandemic, is still nowhere to be found. What is the most famous brand of hand sanitizer in your Country?
? Support my art and get exclusive access to my drawing tutorials:
Like and Subscribe if you enjoyed this drawing video
Join the Notification Crew: click the ?Bell
FOLLOW ME ON SOCIAL MEDIA!
? INSTAGRAM (@marcellobarenghi) ►
? FACEBOOK (@marcellobarenghi) ►
? TWITTER (@BarenghiM) ►
? MY DRAWING TOOLS
? MY RECORDING and EDITING EQUIPMENT
⌚ THIS DRAWING TOOK ME
6 hours and 20 minutes
?️ FINAL ARTWORK
? MUSIC/SONG:
"Electronic Gaming" by Cinquequarti
Did you create some amazing drawings inspired by my style and drawing technique? ??
That's great! Post them on instagram using the hashtag marcellobarenghiinspired and tag me @marcellobarenghi
Each week I'll choose and publish my favorites!
More info:
#drawing #MarcelloBarenghi