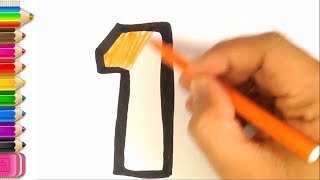 Learn Numbers and Colors For Kids | Drawing Coloring Pages For Kids | Kobina Kids TV
Hi Kids!
Let's draw and color numbers from 1 to 10.
Learn how to draw numbers and color them too.
Drawing and coloring numbers for kids and toddlers.
Thanks for watching.
Don't forget to Subscribe & Like.
Kobina Kids TV
#drawing
#coloring
#numbers
#earlylearning
#funlearning