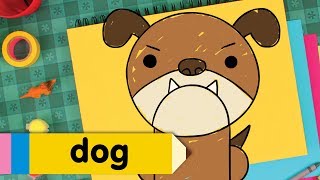 Learn how to draw and color a dog with Super Simple Draw, step-by-step drawing lessons for kids! ?
❤️ Subscribe for more drawing fun! ►
When you're finished with your drawing, snap a photo and send it to us here ►
We'll do our best to share it on a future episode or on our website.
*****
Super Simple Draw – © Skyship Entertainment Company 2017