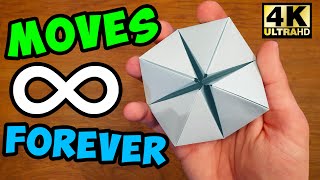 .
Become a channel member and get special perks!
This is a SPECIAL origami that MOVES FOREVER and TRANSFORMS! If you like the transforming flexagon, you will love this craft. Grab a piece of paper and fold along this easy step-by-step tutorial!
Tips:
– Watch in high resolution (1080p or 2160p)
– Rewind if needed
– Adjust video speed in the settings
– Hit the like button for good luck!
Disclaimer:
I did not invent this model, it is designed by Jeremy Shafer. Go to Jeremy's channel and subscribe to his channel:
My Amazon Store:
*Disclaimer* This is an affiliate link. I will earn a small commission for the purchases you make