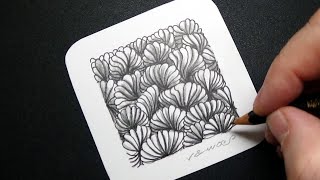 How to Draw Simple 3D Patterns. Speed Drawing. Zentangle inspired art.
Easy draw.
——————————–
Material used:
Mixed technique.
Paper: 120×120 mm, white colored.
Graphite pencil.
Marker, edding 1880 drawliner 0.5.
Faber-Castell pen and pastels.
Kneaded eraser.
Cotton material.
———————————
Music:
1. Come April – Auracle.
2. Right Here – Auracle.
———————————
By Sandor Vamos. I'm Hungarian.
Copyright © New video 2020. Vamos. All rights reserved.