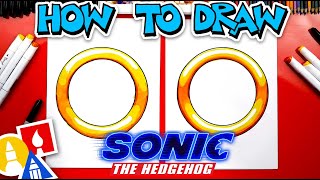 This lesson is sponsored by Paramount. They asked us to help them celebrate the home release of Sonic The Hedgehog. You can watch it on digital TODAY:
#SonicTheHedgehog #ParamountPictures #Paramount – #stayhome and draw #withme
Join our monthly membership and download our app! You can watch our lessons in a safe distraction-free environment. In the app, you can also download lessons to watch without an internet connection. Visit to learn more and join!
? VISIT OUR AMAZON ART SUPPLY STORE
? SUBSCRIBE to our channel here
? POST your child's artwork to:
FACEBOOK
TWITTER
INSTAGRAM
?? ?? ?? ?? ?? ?? Learn more about us
#howtodraw #artforkidshub