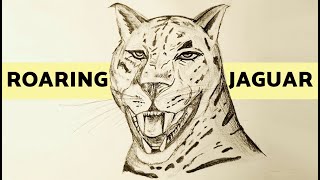 Jaguars are one of the most impressive big cats in the animal kingdom. They
are beautiful and fierce, something we illustrate with our tutorial on how to draw a jaguar
roaring. We provide some step-by-step guidelines to show you how to draw a roaring
jaguar and tips to make it look realistic.