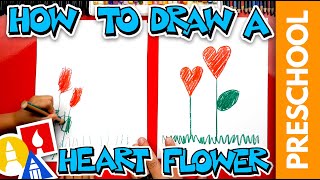 Today, we're learning how to draw heart flowers for Mother's Day! This lesson is meant for younger artists, but still fun for all ages. We hope you have fun drawing along with us.
We participate in Amazon's Associate Program. As an Amazon Associate, we earn from qualifying purchases. This is a link to learn more and even purchase the same Stabilo Crayons that we used in this lesson
Join our monthly membership and download our app! You can watch our lessons in a safe distraction-free environment. In the app, you can also download lessons to watch without an internet connection. Visit to learn more and join!
? VISIT OUR AMAZON ART SUPPLY STORE
? SUBSCRIBE to our channel here
? POST your child's artwork to:
FACEBOOK
TWITTER
INSTAGRAM
?? ?? ?? ?? ?? ?? Learn more about us
#howtodraw #artforkidshub