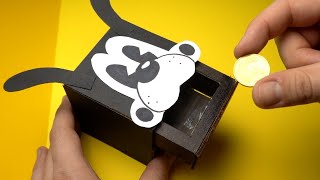 6 Amazing BENDY AND INK MACHINE Paper Craft and Doodles for FANS
Today you can learn how to make cool DIY Cardboard Boris Money Box, Pop up cards and lots of other good stuff.
Watch how I draw Bendy, Boris and Alice Angel from From Bendy and the ink machine in 1 Minute, and watch how to draw Very Easy and Good way and coloring.
Do you need Thor Drawing Lesson?
SUBSCRIBE:
DOs & DON'Ts Drawing Bendy, INK Bendy, Alice Angel, Boris from Bendy and the Ink Machine In 1 Minute CHALLENGE!
?INSTAGRAM: facedrawer_official
?MUSIC: I get my music from Epidemic Sounds
ES_Hip Hop Pro – Pro Reese
ES_Jakarta – Bonsaye
DO NOT DRAW BENDY AT 3AM Challenge!!!
Bendy, Boris, Alice Angel, Sammy